About us
We are an experienced construction company with many years of experience
and well-established in the market. Since 1998, we have specialized in providing facade facing services with brick, clinker tile, perforated sheet, expanded metal and GRC architectural concrete.

From the beginning, we have focused on the quality of our services, and the artisanal professionalism stems from the passion for the profession, commitment and responsibility of our employees. Our team consists of highly specialized masons, tile setters and experts in the installation of precast concrete façade elements. We acquired our craftsmanship at major construction projects at home and abroad. We have carried out facade projects in Poland, Germany, Belgium, Norway, Austria, Lithuania and France. In terms of the work we do, we are self-sufficient
and independent of other teams on the site. We always create our own technical and social facilities.
Awards and prizes
We are pleased to announce that the Sejm Commissions Building, which we had the pleasure of co-constructing in terms of the installation of concrete elevations together with the general contractor Warbud, has become the winner of the XXIII edition of the "Polish Cement in Architecture" competition. The author of the winning project is Pracownia Stelmach i Partnerzy Biuro Architektoniczne sp. z o.o. Competition "Polish cement in Architecture" edition XXIII - realizations closed until 2018.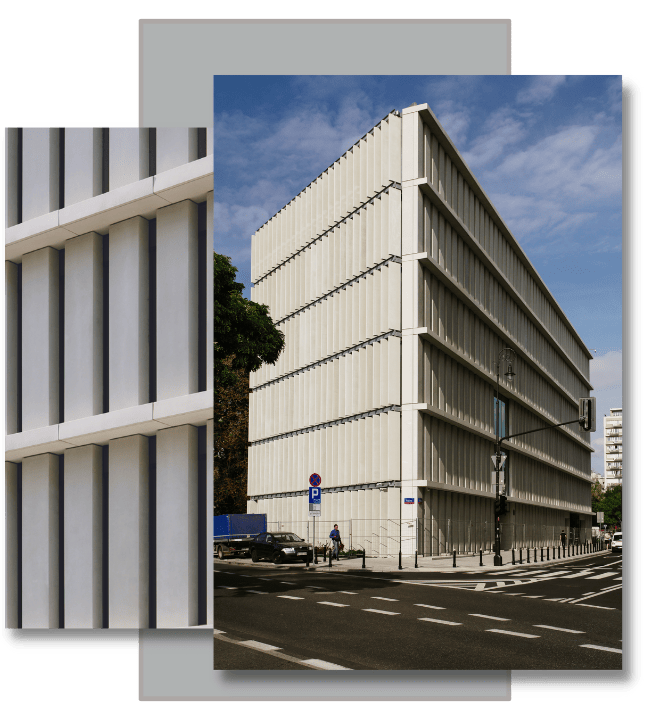 TOMSTYL - CLINKER FACADES