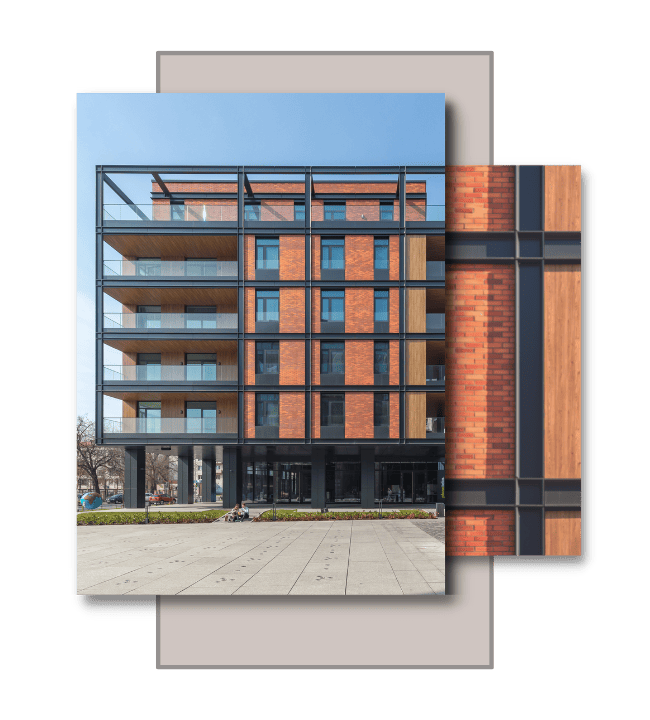 Who we are and what we do
Tom-Styl is a company specializing in facade facing with decorative bricks, clinker tiles, GRC and large-format architectural concrete panels, expanded metal and perforated metal sheets. Our team consists of highly specialized engineers, masons, tile setters and experts in the installation of precast concrete façade elements. Our present level of service quality and high specialization in facade work is the result of more than two decades in the market. For the work we do, we are self-sufficient and independent of other teams on site. We always create our own technical and social facilities.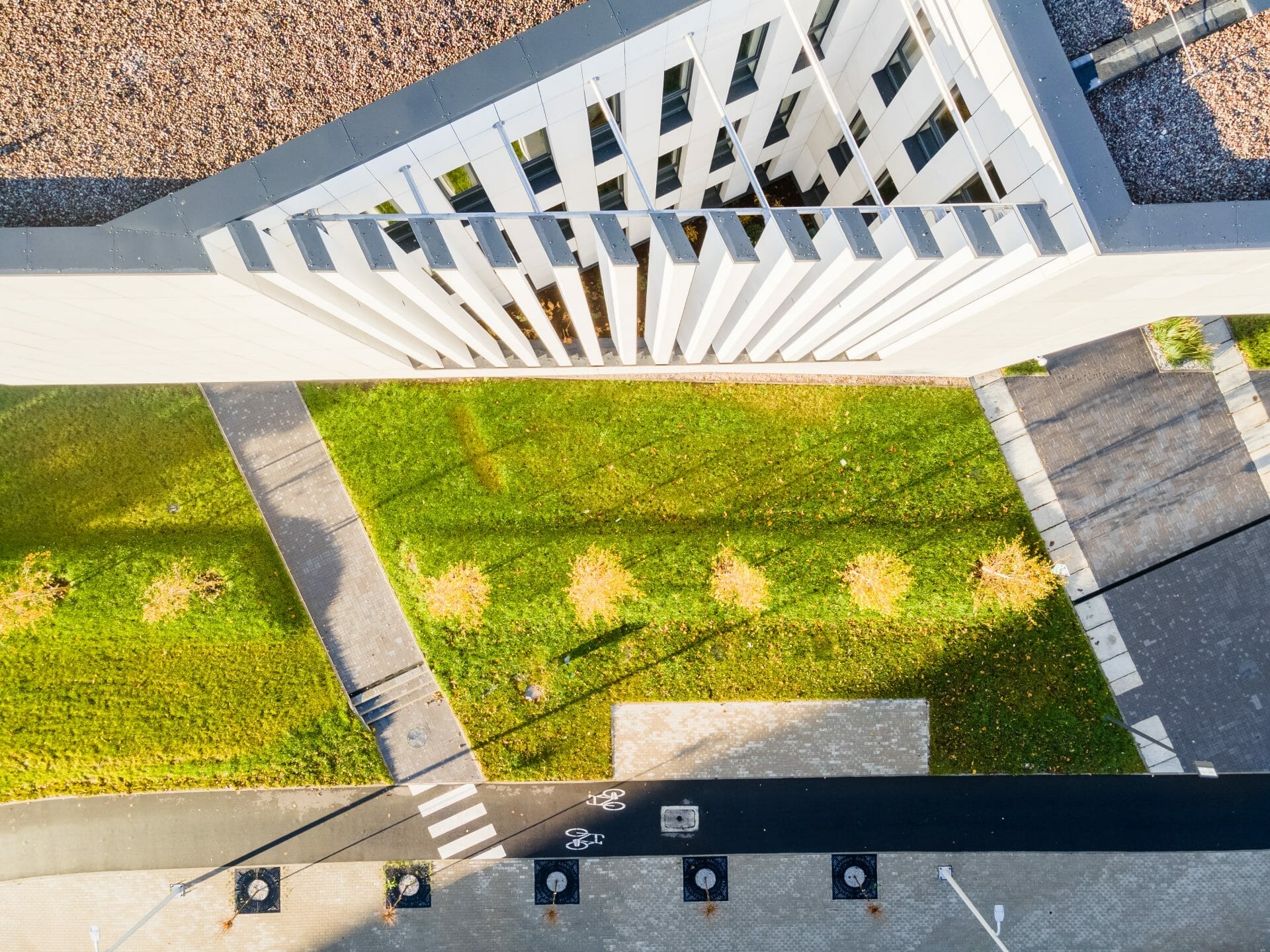 In our relations with partners, we are open and true to the principles of fair play. Customer satisfaction is the meaning of our business.
1 of 7
We follow the applicable laws and internal guidelines of both our company and the countries in which we work.
2 of 7
We keep our commitments and agreements in an atmosphere of mutual trust.
3 of 7
Through innovation and opening to foreign markets, we have consistently supported our growth policy.
4 of 7
Effectiveness is the most important measure of success for us.
5 of 7
We use all our knowledge and skills to always offer our customers the highest quality products and services.
6 of 7
The most important thing for us is always the person. We all support each other as a team both in our company and in all segments of the company.
7 of 7
We have realized more than 300,000. m2 of facades faced with clinker
Since 1998, we have specialized in the comprehensive execution of all types of facades. We are an experienced construction company with many years of experience and an established position in the market. We gained experience on the largest construction projects in the country and abroad. We have the most up-to-date technical knowledge and vast experience in the implementation of brick and concrete faced facades. By having independent, self-contained brigades, we can carry out several projects in parallel in different facade systems. We carry out elevation themes very large and quite small, from single-family houses to entire estates. We have performed elevations on office, warehouse and government buildings. In our construction practice, we use only proven technologies and products from recognized manufacturers. We work with specialized sling and fastening systems. In typical places, we anchor the clinker facades we make to the building structure on the highest quality stainless steel system anchors. In addition, the entire facade is reinforced superficially with stiffening reinforcement laid every few layers of bricks, the so-called "stiffening reinforcement". murphos. For the safety of investors, all overhanging elements of the facade such as the lintels of windows, doors and gates are supported on stainless steel support consoles made by us. We perform façade work as an independent contractor - implementing façade systems: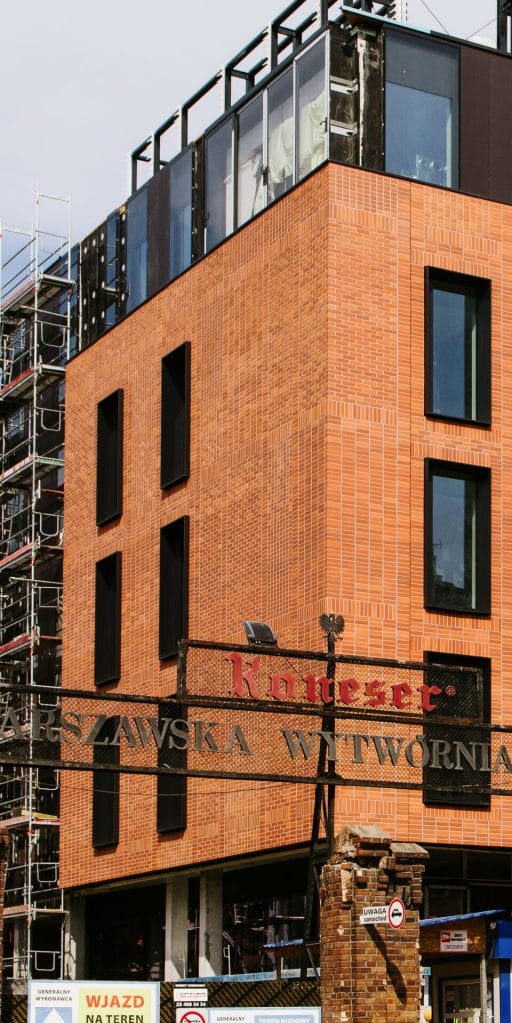 From traditional hand-formed brick,
through modern pressed bricks
and classic stone cladding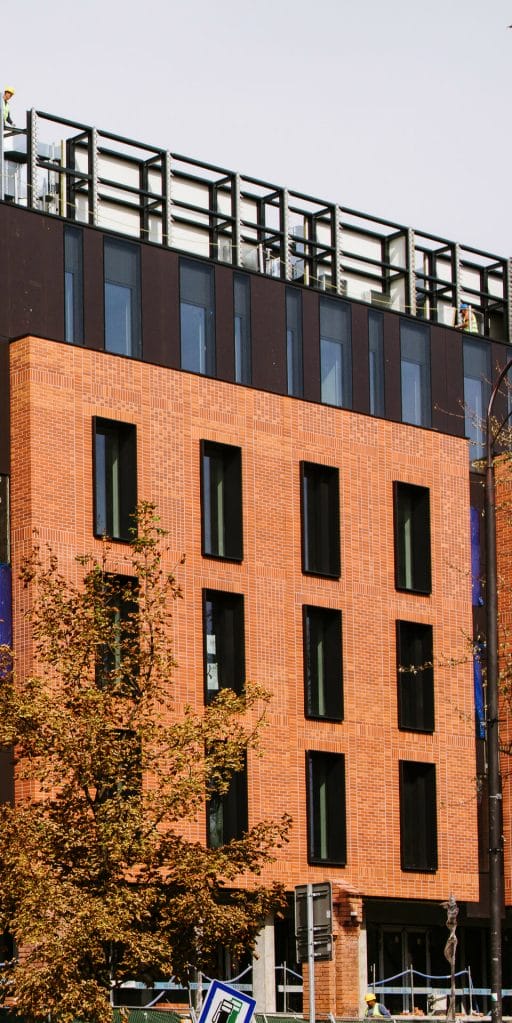 all the way to modern decorative façade stone technology
We have years of experience with complex brick and architectural concrete facade projects.
As a construction company, we can boast of many realizations and an equal number of positive references from satisfied customers. We also have the knowledge backed by years of experience in the reconstruction of various types of historical and monumental buildings carried out under strict supervision of the conservator.
We are responsible and have a professional approach to the implementation of clinker faced facades.
In order to ensure the highest quality work, craftsmanship professionalism and a long-lasting guarantee, we must approach our work with passion and commitment, but above all with responsibility. Since its inception, the basis of the company's philosophy has been absolute professionalism and perfect execution of the work commissioned to us. From this philosophy comes the need to work closely with customers and the desire to understand their needs and meet their investment expectations. All these values and the knowledge and commitment backed by extensive experience are a guarantee of a high level of service and the highest quality of all the construction projects we carry out.